» Content
First Gathering for IWA YWPs and IWA Fellows from the Greater China Region
Updated on May 27, 2018
The First Informal Gathering for IWA China Young Water Professionals (YWPs) and IWA Fellows Greater China Interest Group (IWA-FGCIG) from the Greater China Region was successfully held on Nay 27, 2018.
The event was organized by IWA YWPs China during the "The 15th IWA Leading Edge Conference on Water and Wastewater Technologies" in Nanjing, China. The attendees includes 5 IWA Fellows and 21 YWPs from the Greater China region. Besides, Dr. Kala Vairavamoorth, the Executive Director of IWA, Dr. Tao Li, Dr. Hong Li from the IWA China Regional Office were also invited to attend the gathering.
Gathering for IWA YWPs and Fellows
The gathering was chaired by Dr. Rong, vice president of IWA YWP China. Dr. Kala delivered welcome address and expressed gratitude to IWA YWP China for organizing this event and mentioned that IWA will transfer the future emphasis from Europe, America to Asia gradually, and China will be the key part. Dr. Ruiping, Chairman of IWA YWPs China delivered address and gave a brief introduction of IWA YWPs China. Then, Dr. Xiaochang, IWA Fellow Steering Committee Members and Co-Conveners of IWA-FGCIG introduced the IWA-FGCIG briefly and hope the YWP China could expand their influence in IWA activities in the future. These were followed by addresses by Dr. Tao and Dr. Hong on behalf of the IWA China Regional Office.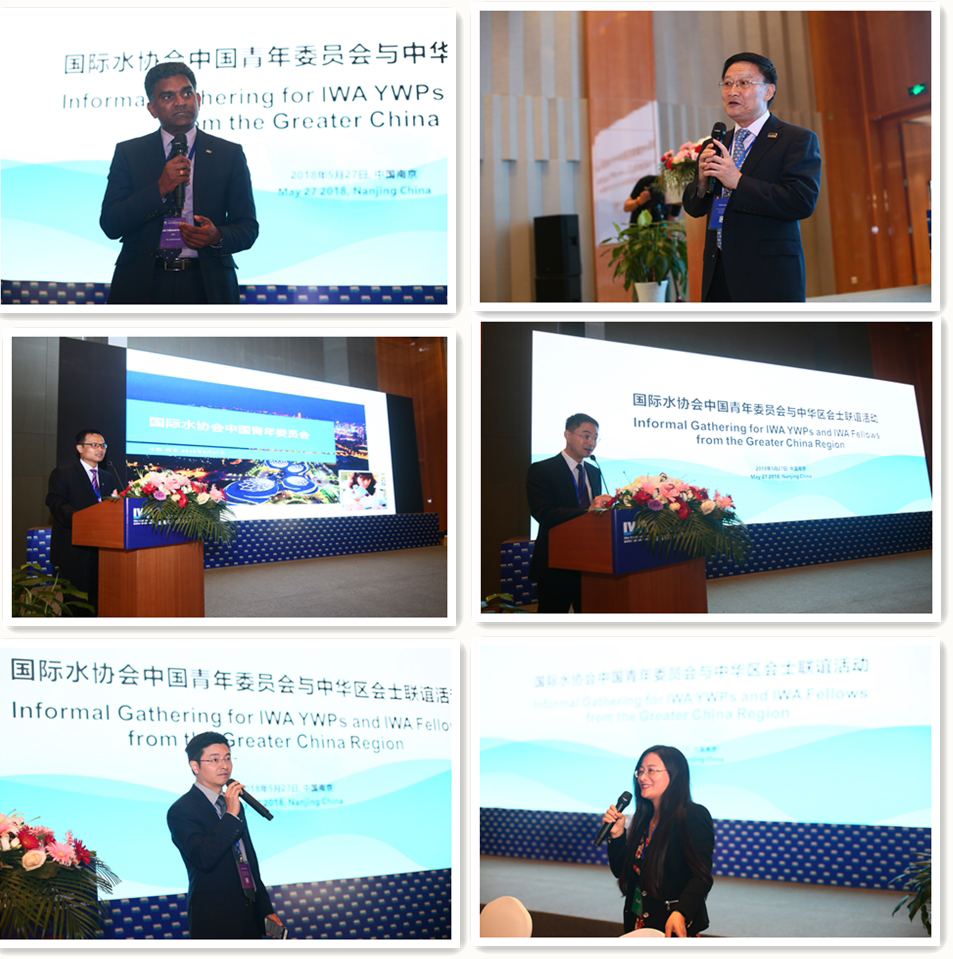 Address by the delegates
All fellows expressed their ideas and provided valuable suggestions on how to expand the influence and improve the international communicative competence of IWA YWPs as well as how to realize the industry-university-research cooperation. This gathering provides a very good platform for communication and discussion between IWA-FGCIG and YWPs China, and prompts their impact on IWA activities in China.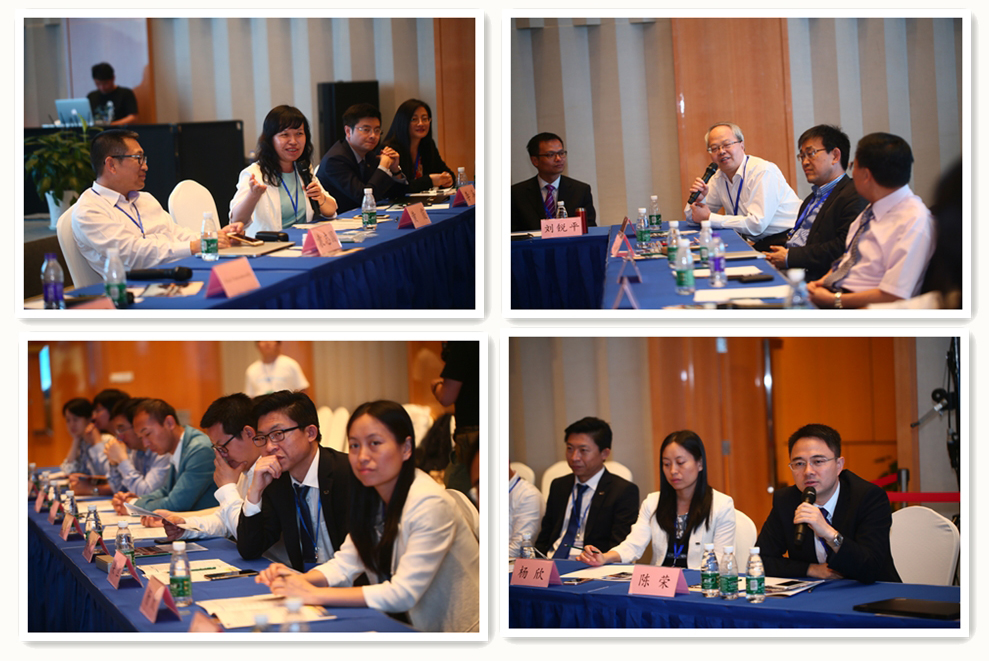 Group Discussion
Group photo