» Content
Prof. Xiaochang Wang awarded as 2019 Remarkable Figure in Water Industry
Updated on March 27, 2021
On March 27, the 2019&2020 Remarkable Figure in Water Industry ceremony was held in Beijing which was hosted by Water Supply and Drainage Publishing, and more than 1000 top experts, scientists and researchers attended the ceremony. For the award of Remarkable Figure in Water Industry, there are four categories including Contribution to Engineering and Technology, Contribution to Teaching and Scientific Research, Contribution to Management and Water Industry, Lifetime Achievement Award, which intend to award those who have made outstanding contributions to China's water supply and drainage industry. Prof. Xiaochang Wang was awarded the Prize for Teaching and Scientific Research Contribution in the event.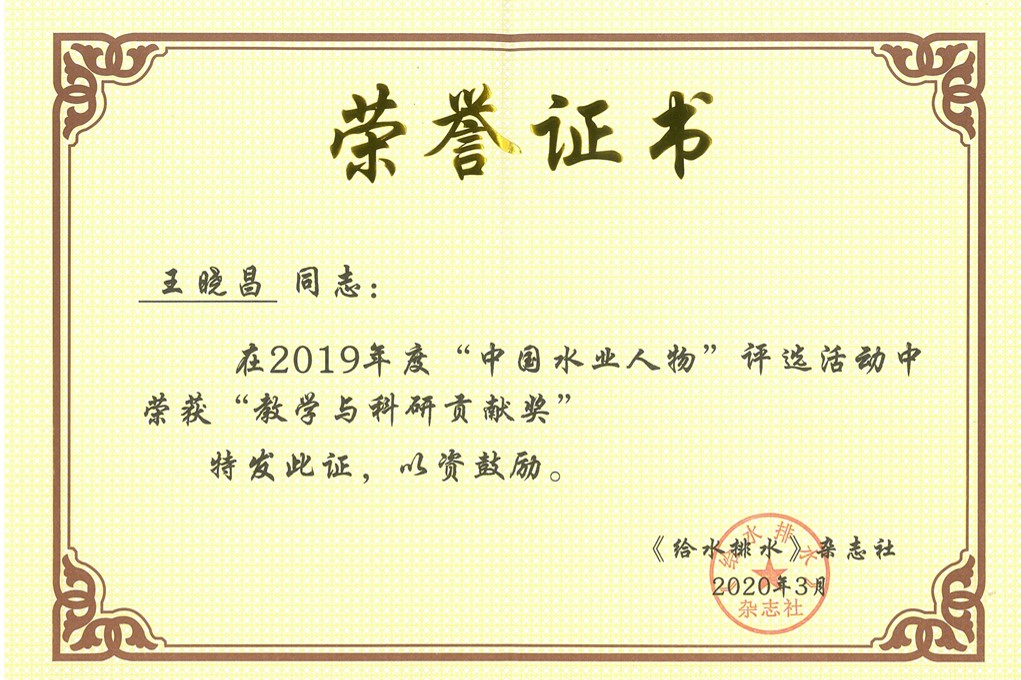 Honorary Certificate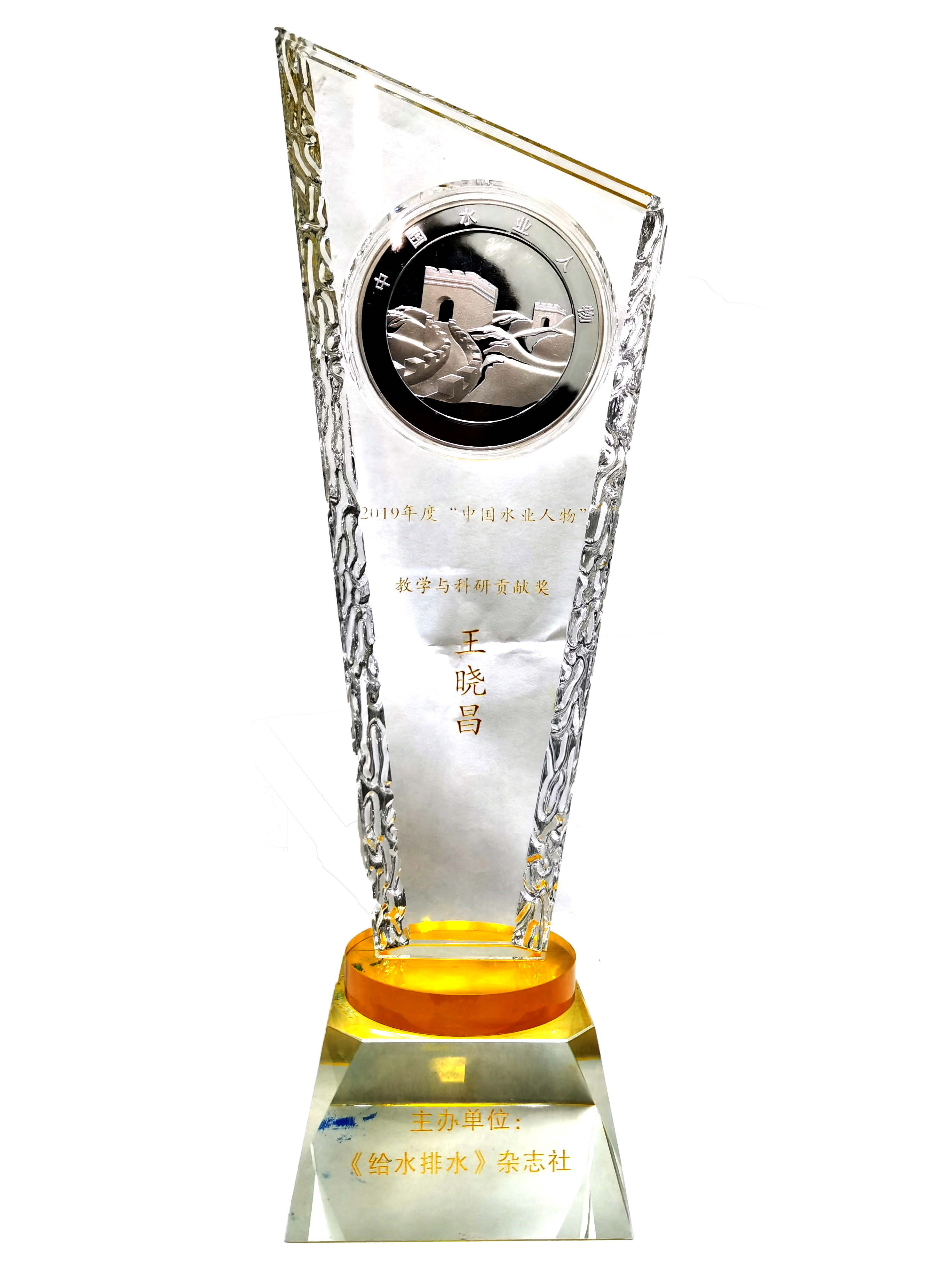 Honorary Trophy
Prof. Wang has been engaged in teaching and scientific research in the field of water supply and drainage for a long time. Prof. Wang has gained plenty of honorary titles including National Excellent Teacher, Advanced Worker of Shaanxi province, Advanced Individual, and got second prize for National Teaching Achievement and other provincial teaching awards. He was academically active in China and acted as Member of Academic Evaluation Committee of the State Council of China, Member of Advisory Committee, National Natural Science Foundation of China, Board Member, China Urban Water Association, Board Member, Industrial Water Association, China Society of Civil Engineering, Vice Chairman of the Environmental Education Committee, China Society of Environmental Sciences, Member of the Expert Committee for National Major Projects, Director of the Key Lab of Northwest Water Resources, Environment and Ecology, Ministry of Education, and Director of the Int'l AWR Center. He was nominated IWA Fellow in 2011 and IWA Distinguished Fellow in 2014. He also served IWA as Co-Chair of the IWA Program Committee, Member of the Steering Committee, Membership and Engagement Committee, IWA Cities of the Future Program, Chairman of the IWA Alternative Water Resources Cluster – China Chapter, and IWA Member of Board of Directors. Besides, He is the Co-Editor in Chief of Journal of Water Process Engineering, which is a high-rank SCI academic journal published by Elsevier.
Video for Prof. Wang:https://v.qq.com/x/page/e3237k6v33m.html